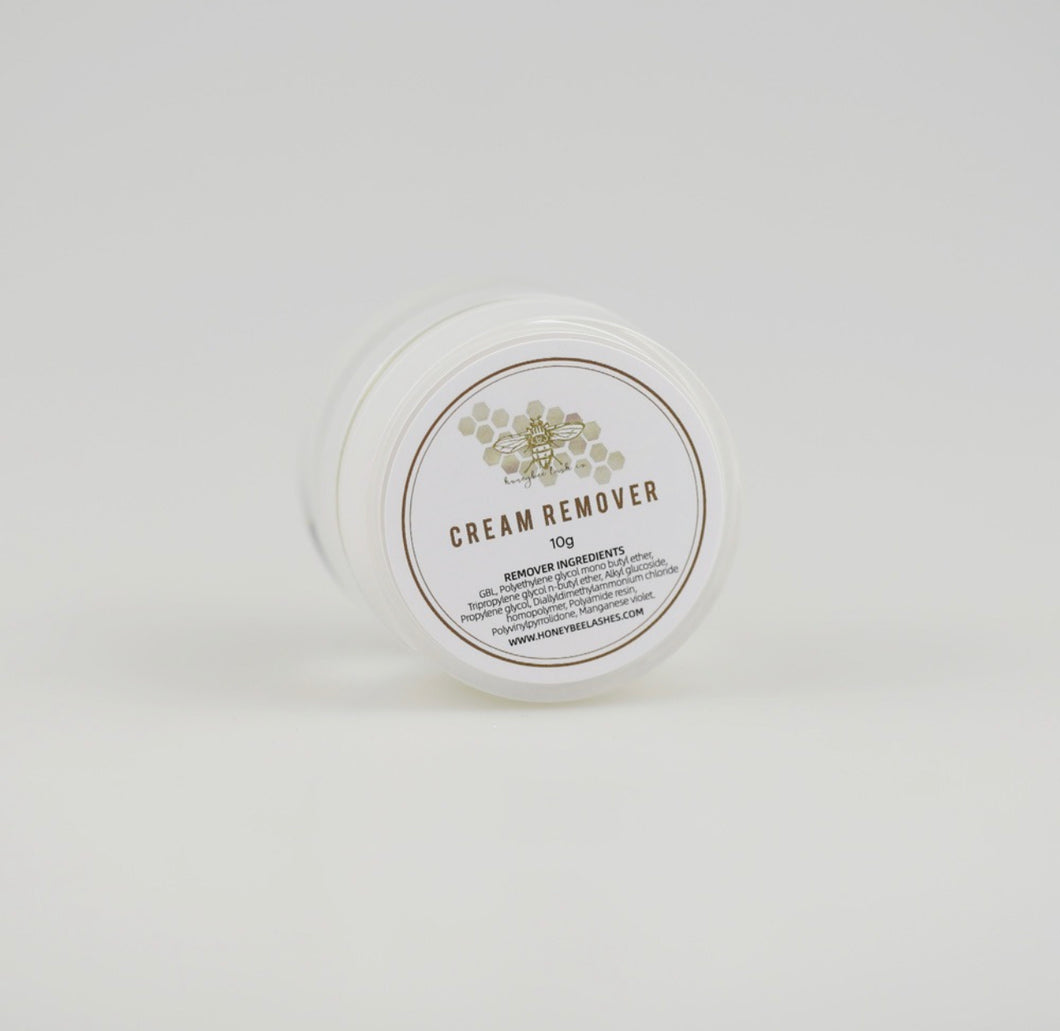 Cream Adhesive Remover
Regular price $16.00 Sale
Remove eyelash extensions effortlessly and irritation free with our Cream Remover. It is suitable for all skin types and doesn't cause damage to the natural lash. 
It is made of a creamy texture preventing the remover from running into the clients eyes. 
HOW TO USE 
 Place eye pads to secure lower lashes. Make sure that your client's eyes stay closed during the full removal treatment. 
Apply Cream Remover using a micropore applicator or something similar directly onto lash extensions where the adhesive bond is.
Leave the Remover on for 5-10 minutes allowing the cream to penetrate into the adhesive. You will see the extensions starting to release and lift from the natural lash.
Gently remove lash extensions. If they don't come off, leave the product on a little longer. You can use tweezers to manipulate the lashes a bit to remove the extensions.
Once all extensions are off, remove all residue of Cream Glue Remover then remove the eye pad. Clean the eyelid with our foaming lash cleanser and rinse. 
Avoid contact with the skin. Do not allow the cream remover to get in the clients eyes.